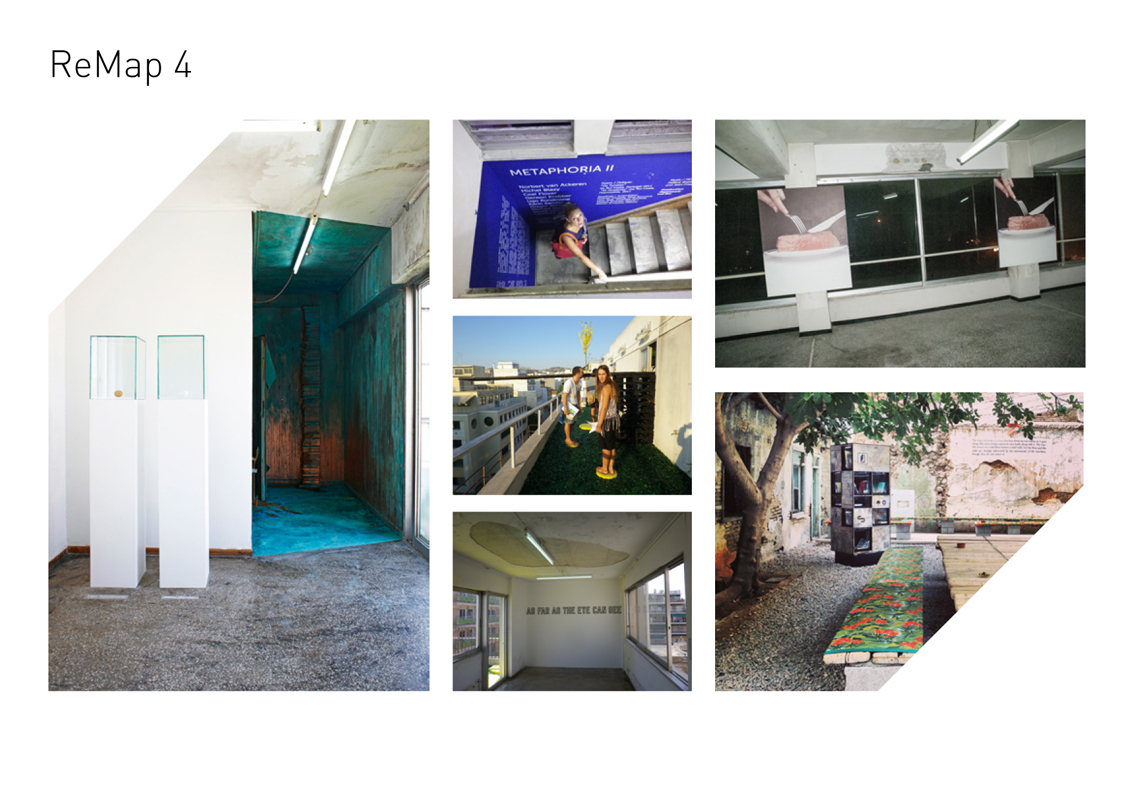 ANNOUNCEMENT
ReMap is a biannual contemporary art platform established by the not for profit organization ReMapKM. Launched for the first time in 2007, ReMap has become known for its participatory, collaborative and discovering nature, hosting a unique variety of projects presented by artists, curators, institutions and galleries from across the world.
ReMap has introduced the concept of presenting art inside the existing, non specific, urban context -in its case Athens- with free access to all visitors. In ReMap's four editions to date, more than 900 artists from around the world have taken part, many of whom have further presented their work in various established international institutions. ReMap has collaborated with the Athens Biennale, Kunsthalle Athena, Deste Foundation, NEON, the Museum of Cycladic Art, EMST, as well as with smaller institutions and initiatives, altogether introducing a higher and broader level of engagement with contemporary art in Greece.
ReMap has been a privately funded, not for profit organization, and has become one of the more relevant and unique art projects in the contemporary art world, attracting high quality local and international talent, and a varied audience.
ReMap has managed so far to sustain itself and remain current, in bridging the contemporary artworld together with the reality of the city of Athens. The current economic, political and social uncertainty does not leave enough room for the 5th edition to successfully sustain this role. We are committed to closely monitor the developments in Greece and the international art world and hope that ReMap will be again successfully bridging the two.